July 9-14, 2023 at Florida State University | Tallahassee, Florida
The Youth Leadership Forum (YLF) is a unique leadership- training program for high school students with disabilities aged 15-21. This year YLF is being led by The Florida Independent Living Council (FILC) Youth Committee, they are a standing committee representing the commitment to youth initiatives as outlined under goal one of the State Plan on Independent Living (SPIL).
As part of the program, students will represent their communities as delegates in Tallahassee and learn skills such as:
Cultivating Leadership
Citizenship
Social Skills
For applications or questions, please contact Resource Center for Disability Solutions 321-633-6011 or email info@rcdsfl.org.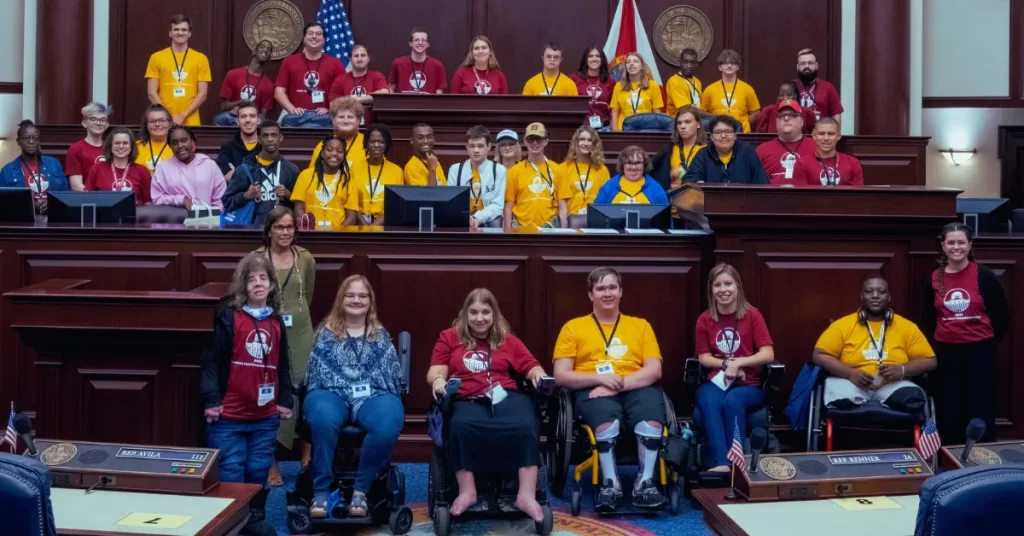 Do I Qualify for Florida's Youth Leadership Forum?
Applicants must have the ability to interact effectively with other students, adapt to new surroundings, follow an intensive schedule of daily activities, and demonstrate a willingness to participate in small and large group discussions.
To qualify you must be:
Florida students aged 15-21, currently enrolled in high school education programs (public, private, virtual, GED, homeschool) or post-secondary school (trade, college, or university) are invited to apply.
Have a diagnosed disability at the time of application.
Proof of Health Insurance (private, year-round school, Cover Florida, KidCare, or Medicaid are acceptable).
Learn more about YLF and apply today:
Resource Center for Disability Solutions is here to support you, contact us if you have questions or need help applying.