Prevention: Expectation Vs. Reality
Did you know that only 310 out of every 1,000 sexual assaults are reported to police? That means more than 2 out of 3 go unreported. This means that many victims of sexual assault are not seeking the help and support they need. It is essential to create an environment of safety and support for those affected by sexual assault.
What is sexual violence? Sexual violence involves a lack of freely given consent as well as situations in which the victim is unable to consent or refuse. It is estimated that a sexual assault occurs every 68 seconds in the United States, according to RAINN.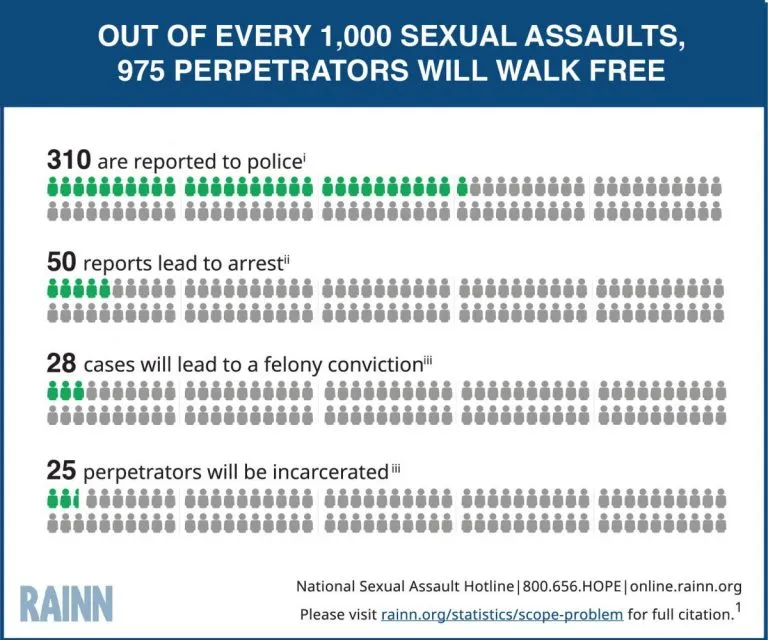 How Could Our Community Come Together To Bring Awareness Of Issues Such As Ending Sexual Violence?
By bringing awareness we can begin to challenge the culture of silence and create an environment in which survivors feel safe to come forward. We can also encourage community members to speak up when they witness inappropriate behavior. Finally, we can work together to create education and awareness campaigns to spread the message of ending sexual violence.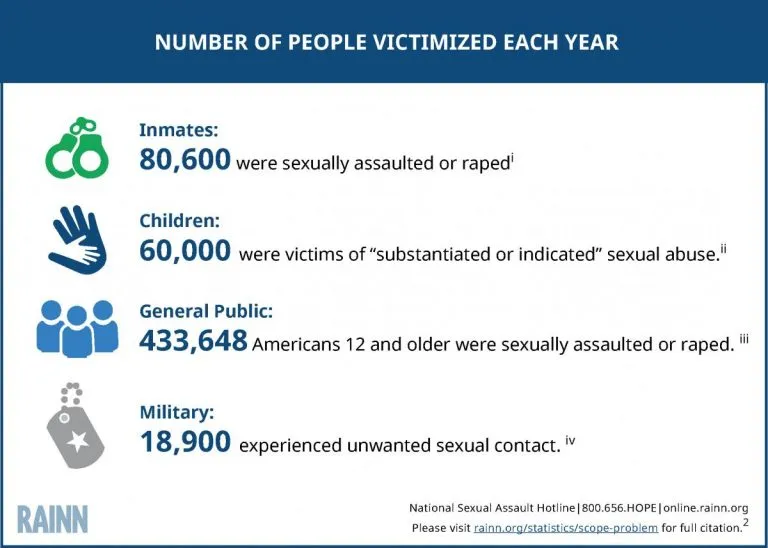 Fear Of Being Labeled With A Disability
The third most common cause of Traumatic Brain Injuries (TBI), which makes up about 10% of all cases, is assault (Bown, 2019). Disability is a general term that encompasses a wide range of impairments, including TBIs. While there isn't much research on this specific topic, it was recorded by the Office for Victims of Crime that people with disabilities are at least twice as likely to be victimized.
According to the ADA Amendments Act of 2008, a disability is defined as an impairment that substantially limits one or more major life activities. Post Traumatic Stress Disorder is a Protected Disability under FEHA/ADA. It's estimated that up to 94% of survivors of rape or sexual assault develop symptoms of PTSD in the first two weeks after the event, leading to around 50% of victims suffering long-term symptoms according to PTSD UK.
In the disability community, there has been a history of not discussing issues of sexual violence, largely because of stereotyping but also because of power dynamics and economic inequality. Bringing together disability justice and reproductive health, individual rights, and justice leaders and organizations can help set both on a new path forward while recognizing the hurt done in the past; ignoring a history of violence only condemns us to repeat it.

Prevention Before It Even Takes Place: Disabled Survivors
Sammy-Ellie MacKinnon, MSW with Disability Rights Maine says that, "part of the issue is not just with response, but also with prevention and education.The false assumption is that people with disabilities are not having sex. Not just this month, but every month, agencies who work with people with disabilities need to be thinking about how to incorporate accessible information about sexual violence and sex education. People with disabilities are adults and are entitled to have information made available to them around sexuality and safe practices."
Stigma
Shame and punishment is often set on the victim when they come forward. Survivors face a number of stigmas when coping with the trauma of sexual assault.The biggest and most common stigma lies in responsibility. When speaking with survivors, the most prevalent response circulated is around who was responsible for the assault. Because of victim-blaming elements in our society, survivors often fear reporting their assault to law enforcement.
In What Ways Can We Fight This As A Community?
If non-disabled women are afraid to report their sexual assaults for all the reasons we have become familiar with, how are the most vulnerable women in our society expected to report?
Because women with disabilities are more isolated than most under-represented groups, their plight typically has not been addressed. Women with disabilities, therefore, warrant unique attention when examining abuse and violence.
There is support & you are not alone.
Resources
Help For Sexual Assault Survivor:
Brevard County, FL | Indian River County, FL
Or Text your Zip Code to 898-211
Call 321-631-6011 or Email info@rcdsfl.org
Melbourne: 321-242-3110 | Titusville: 321-607-6811
Safe Space (Indian River County)- Emergency Shelter
24 Hour Hotline: Call 772-288-7023
Please call, text, or TTY our 24/7 confidential hotline where a trained and certified advocate can assist: 321-726-8282
National Domestic Hotline
Text START to 88788 | Call 1-800-799-7233
(Confidential, Safe Service)
National Sexual Assault Hotline Call 1-800-656-4673
Sexual Assault Victim Services (SAVS) is a rape crisis program working to provide free and confidential support and advocacy services to sexual assault victims and their loved ones.
Contact: 321-784-HELP (4357) is available 24 hours per day to provide information, support, referrals for counseling, and other community resources.