Mental Health Awareness Month 2023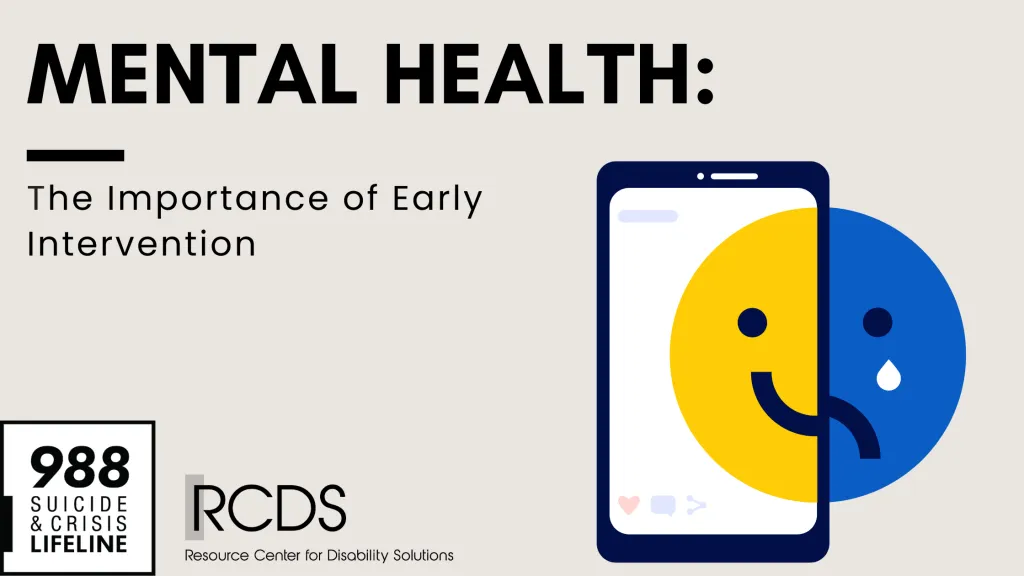 "When we think about cancer, heart disease, or diabetes, we don't wait years to treat them.
We start before Stage 4—we begin with prevention. When people are in the first stage of those diseases and are beginning to show signs or symptoms like a persistent cough, high blood pressure, or high blood sugar, we try immediately to reverse these symptoms. We don't ignore them.
In fact, we develop a plan of action to reverse and sometimes stop the progression of the disease. So why don't we do the same for individuals who are dealing with potentially serious mental illness?"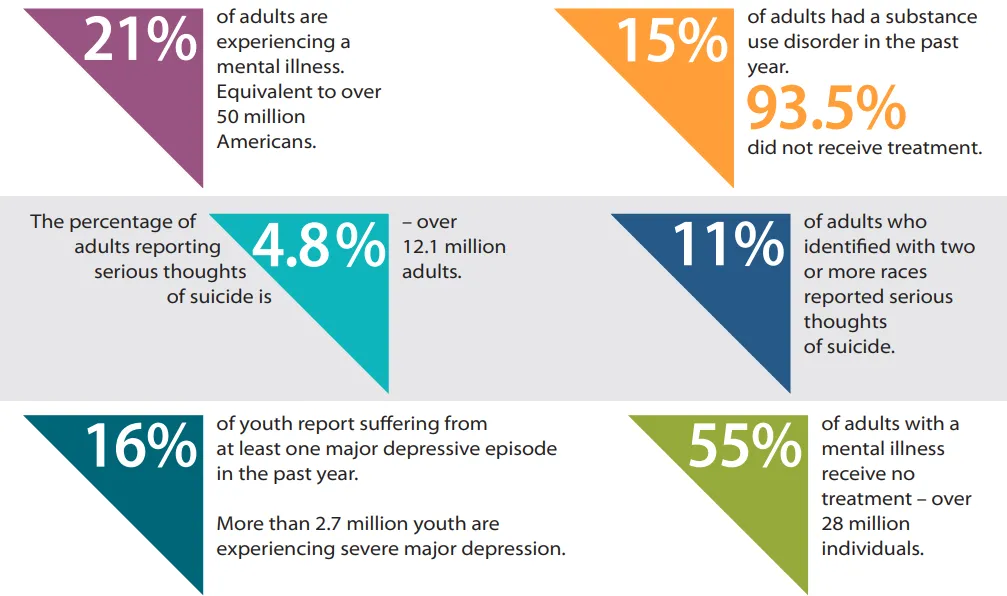 ____________________________________________________________________________
Barriers To Mental Healthcare
People with disabilities often have difficulty accessing mental health care. According to Mental Health America, "almost a third (28.2%) of all adults with a mental illness reported that they were not able to receive the treatment they needed. 42% of adults with AMI reported they were unable to receive necessary care because they could not afford it. 10.8% (over 5.5 million) of adults with a mental illness are uninsured."
This can be due to a variety of factors, including:
Lack of accessible mental health care providers: Many mental health care providers are not trained to work with people with disabilities. This can make it difficult for people with disabilities to find a provider who can understand their needs and provide them with the care they need.
Transportation barriers: getting to and from medical appointments. This can be due to a lack of accessible transportation options or the cost of transportation.
Communication barriers
Financial barriers: The cost of mental health care can be a barrier for people with disabilities, especially those who do not have health insurance or who have limited financial resources.
As a result, people with disabilities are more likely to experience mental health problems and less likely to receive treatment. There are a number of things that can be done to address these barriers and make mental health care more accessible for people with disabilities.
A Culture of Inclusion and Accessibility: Fighting Shame & Stigma
The stigma and shame surrounding mental health issues make it difficult for people to seek help. Organizations can help by creating inclusive and accessible environments. This will help to reduce the fear of living with an undiagnosed mental illness.
"Organizations need to be thinking about employee mental health and wellness, letting them know that they care about them and don't see mental health disabilities as something they should have to hide."
"They need to convey that help is available, and they shouldn't suffer in shame through silence," says Nikol of Summit Health.
"We need to allow for self-care," says Ryan of Suffolk Counseling Services.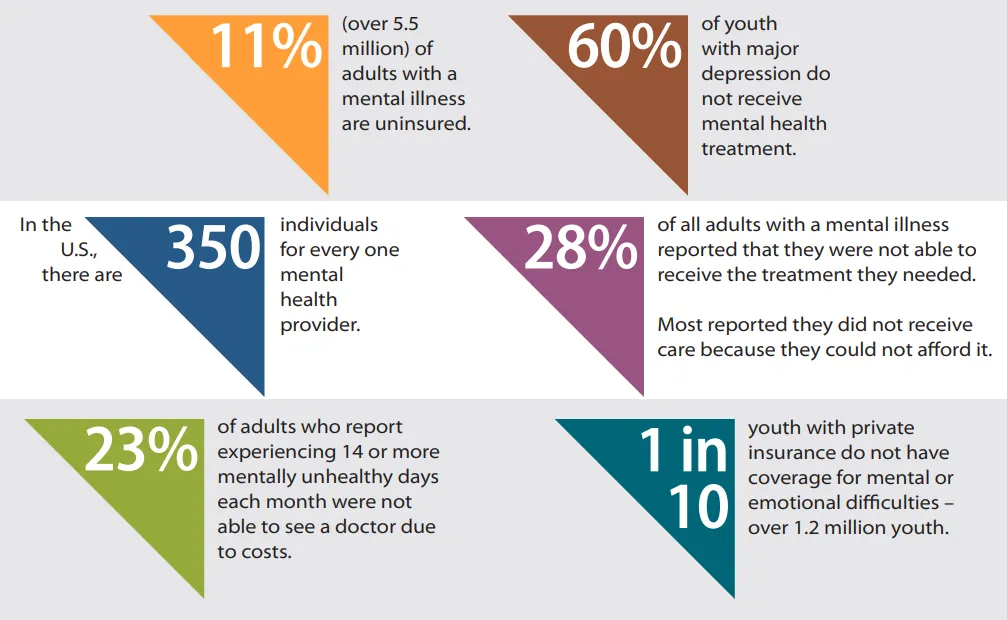 Words Matter: Support Those Living With Mental Health Conditions
According to the National Alliance on Mental Health (NAMI), "Language we use in written or verbal communications can be supportive or hurtful to those impacted by mental health conditions. A few simple changes to the way we communicate can support those living with mental health conditions and help end stigma."
In conclusion, early intervention in mental health is a crucial step towards promoting well-being and ensuring individuals receive the support they need. Collaborating with organizations like the Resource Center for Disability Solutions in Brevard and Indian River County, Florida, can greatly enhance the effectiveness of this intervention. Through our expertise and extensive network of referrals to the right agencies, we will help you in connecting with appropriate resources and services. Together, we can work towards a future where everyone has the opportunity to thrive and lead fulfilling lives.

Call to Schedule an Appointment
The term "center for independent living" means a consumer‑controlled, community‑based, cross‑disability, nonresidential private nonprofit agency that is designed and operated within a local community by individuals with disabilities and provides an array of independent living services.