June is PTSD Awareness Month, a time to raise awareness of post-traumatic stress disorder (PTSD) and to support those who are struggling with this condition. According to the Americans with Disabilities Act (ADA), Post-Traumatic Stress Disorder (PTSD) is recognized as a disability. The ADA is a federal law that prohibits discrimination against individuals with disabilities and ensures equal opportunities in various areas of life, including employment, public accommodations, and services provided by state and local governments.
Under the ADA, PTSD falls under the category of a mental impairment that substantially limits one or more major life activities. Major life activities include functions such as walking, seeing, hearing, speaking, breathing, learning, and working. PTSD can impact these activities and may require individuals to receive reasonable accommodations to mitigate the effects of their disability.
PTSD is not just for veterans. Anyone who has experienced a traumatic event can develop PTSD. You may have heard the term used in relation to the military, but it can apply to survivors of any type of trauma, including sexual violence.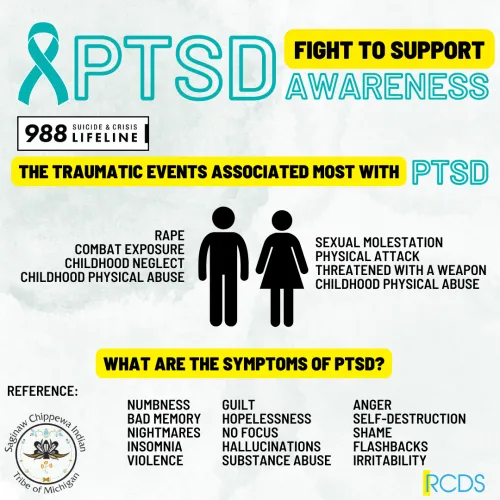 If you are struggling with PTSD, there are resources available to help you:
In Brevard County, you can contact: the Brevard County Veterans Services Office at (321) 264-5000 or the Brevard County Crisis Center at (321) 254-2600.
In Indian River County, you can contact the Indian River County Veterans Services Office at (772) 226-0500 or the Indian River County Crisis Center at (772) 463-3222.
Living with PTSD can be challenging, but learning more about the condition can encourage you to ask questions and find the help you need. 
You can learn more about PTSD at the National Institute of Mental Health (NIMH) or Mayo Clinic.
If you are currently a member of the military or have family members in the military, you can call the DoD Telephone Helpline at 877.995.5247 or visit DoD Safe Helpline online chat platform.
To speak with someone who is trained to help, call the National Sexual Assault Hotline at 800.656.HOPE (4673) or chat online at online.rainn.org.
If you or someone you know is experiencing a mental health condition, help is available and accessible. You can call or text '988' (or chat online on 988 Suicide & Crisis Lifeline's website) for free, confidential, and immediate help.
You can also call 1-800-662-HELP (4357) to access the Substance Abuse and Mental Health Services Administration 24/7 helpline.
If you are struggling with PTSD, please know that you are not alone. There are people who care about you and want to help. Please reach out for help today. According to Mental Health America, there are about 12 million U.S. adults living with post-traumatic stress disorder (PTSD).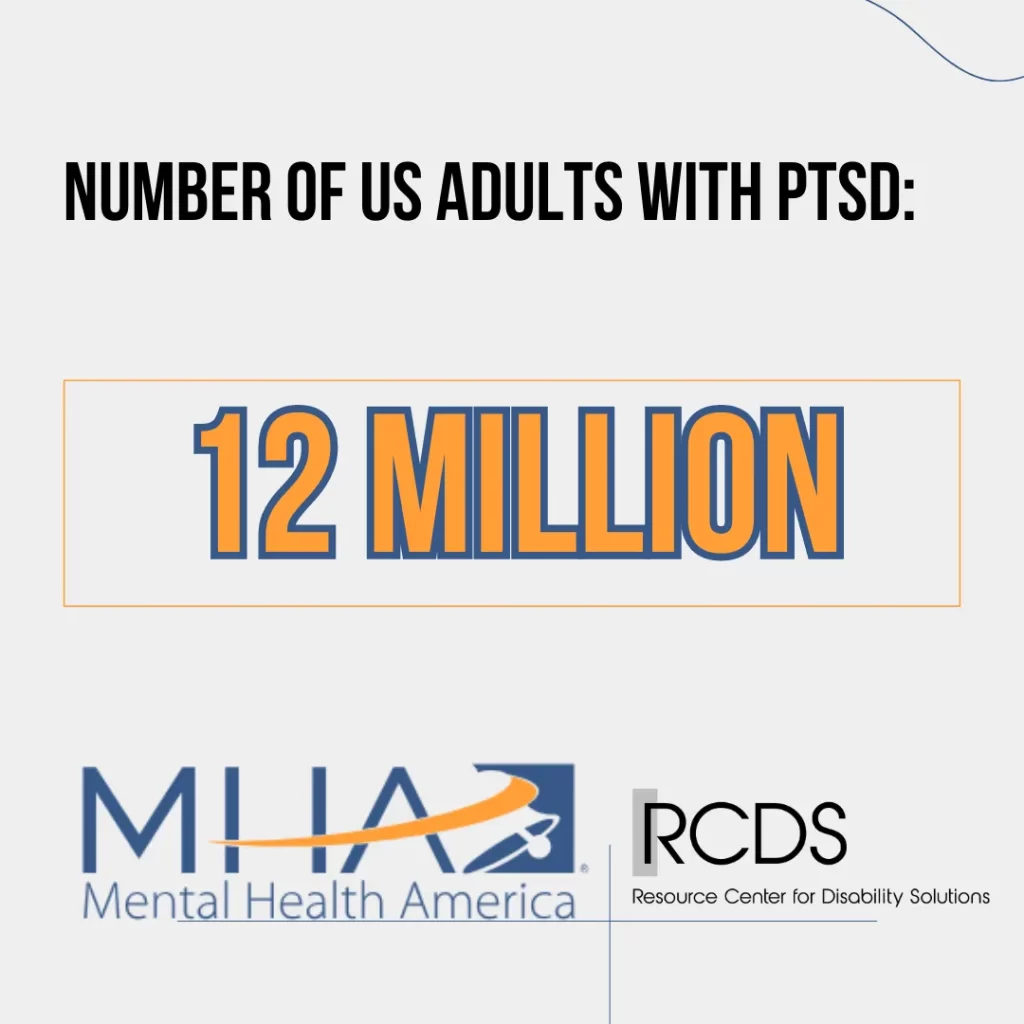 Support for PTSD: Resource Center for Disability Solutions
If you are living with PTSD and need support, the Resource Center for Disability Solutions is here to help. Don't hesitate to contact us today and take the first step towards finding the help and support you need to manage PTSD. Remember, you are not alone in this journey. Together, we can work towards a brighter future.

Call to Schedule an Appointment
The term "center for independent living" means a consumer‑controlled, community‑based, cross‑disability, nonresidential private nonprofit agency that is designed and operated within a local community by individuals with disabilities and provides an array of independent living services.
Serving Brevard County & Indian River County, Florida.